Radka Fashion
Regular price
Sale price
€107,00
Unit price
per
Sale
Sold out
PRODUCT INFORMATION:
Elevate your organization with our A5 Turquoise/Pink Ring Binder. It is handcrafted from top-quality bovine leather. This binder seamlessly combines functionality with style, which makes it a statement accessory for the organized individual.

Choose from two charming color combinations: turquoise exterior with a pink interior or pink exterior with a turquoise interior. It has two convenient side pockets that provide extra storage, while five small pockets on the left offer a dedicated space for your business cards.

It ensures you stay organized and ready for any professional encounter. Elevate your organization game with the A5 Turquoise/Pink Ring Binder and make a stylish statement.

Ring Binder (4 Holes)
Turquoise/Pink Color Options
A5 Size
Key Benefits:

Dual-Color Elegance: Choose two alluring color combinations to match your style.

Efficient Organization: With two side pockets and five small card pockets, this binder ensures everything has its place.

Premium Leather: It is crafted from top-tier bovine leather, this binder combines durability with sophistication.

Professional Edge: Be prepared for any business encounter with dedicated card pockets.

Handmade Quality: Meticulously crafted, this ring binder is a testament to quality and artistry.
SPECS:
Material: Bovine leather.
Ring Binder Style: 4 holes.
Color Options:

Choice 1:

Outside: Turquoise.
Inside: Pink.
Choice 2:

Outside: Pink.
Inside: Turquoise.
Interior Features:

Two pockets on the sides.
Five small pockets on the left side for business cards.
Share
View full details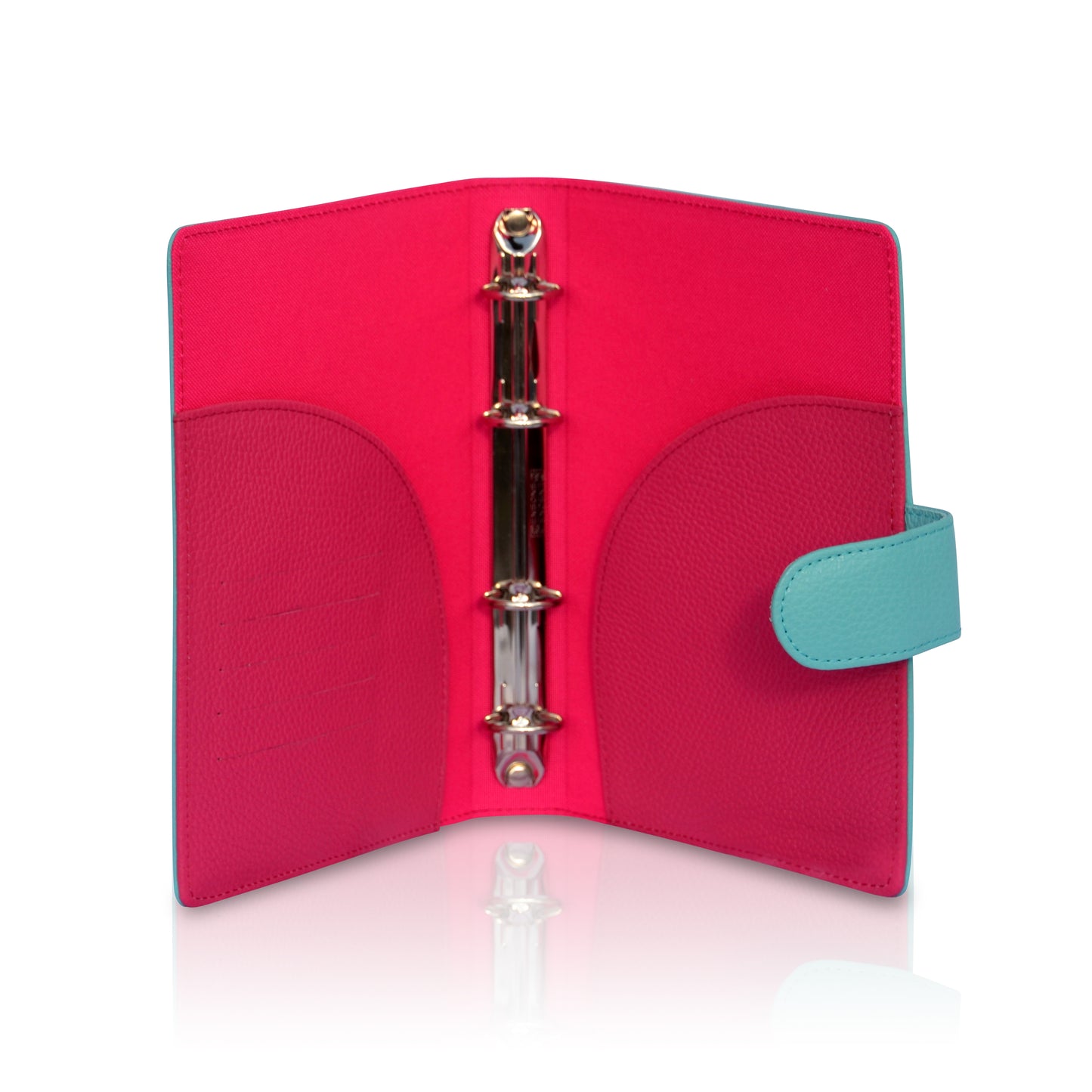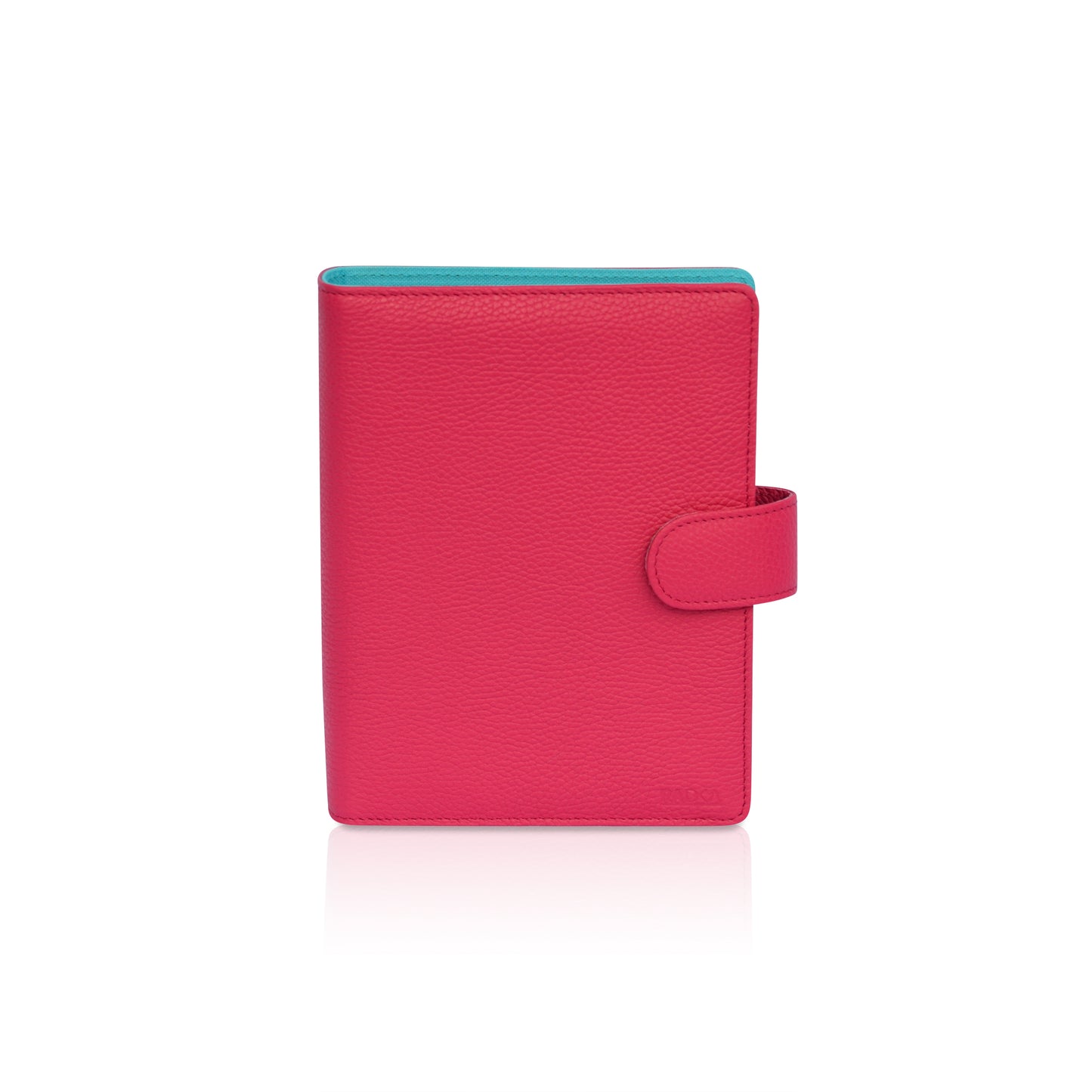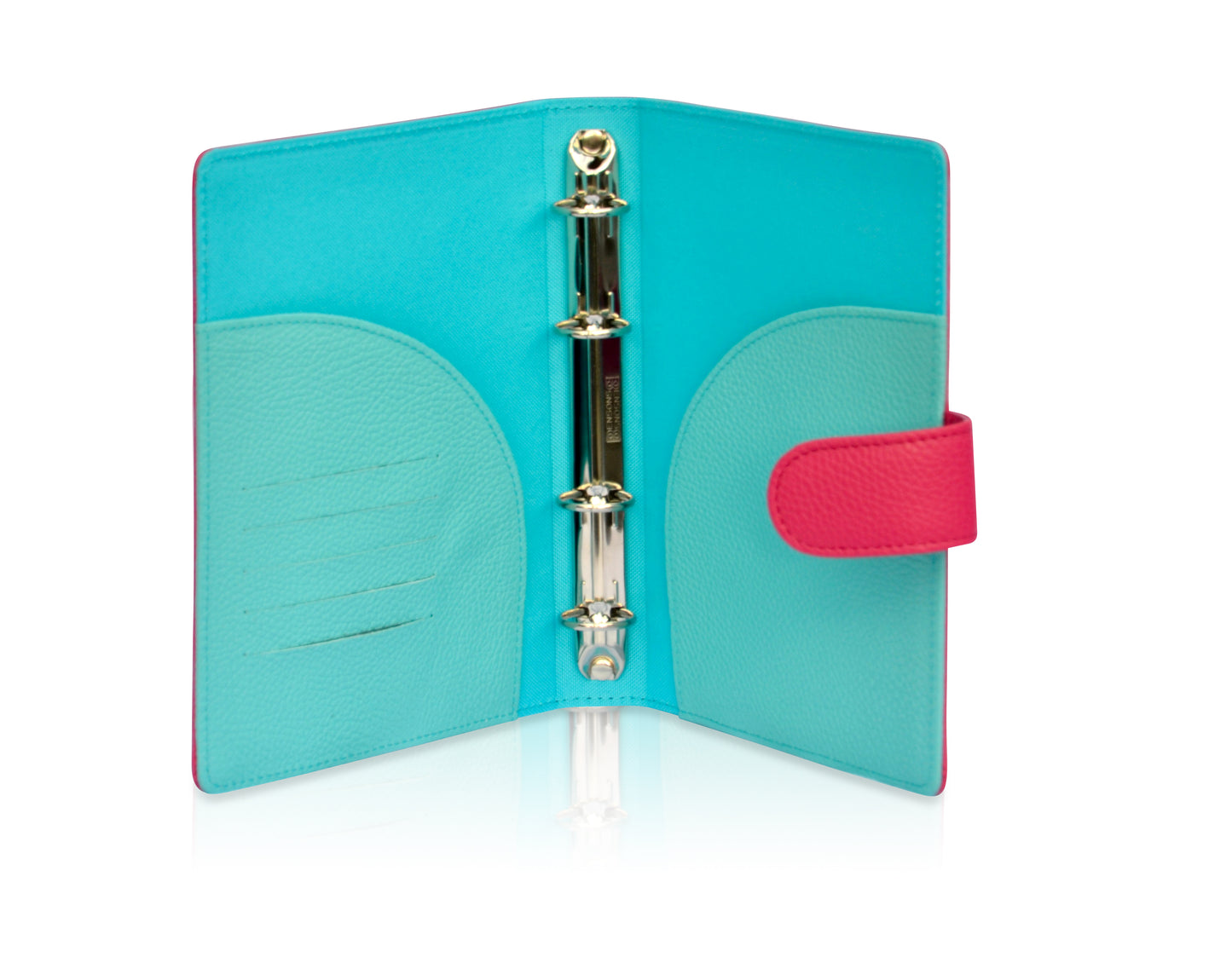 Handmade Leather Backpack
How long does it take to produce my ordered product?

Almost all my products are made to order. Ususally it takes about 4-6 weeks to produce your order.

Shipmnet takes between 2-3 days in Germany, 7 days in Europe, about 2-3 weeks worldwide.
What is the Bag made from?

All our products are made from genuine leather that I import myself from Italy and Germany.
How to clean up a leather bag?

You can use a mix of warm water and soap or dish soap. Or you can use professionelle products to clean up your leather bags.
Can I get a customized Backpack?

Yes, you can have a customized backpack. You can message me anytime and we can arrange a customization.
Explore my other products that will make your look perfect!
Match You Bags with Wallets, Belts or Laptop Bags and make your look professional with original design briefcases