Radka Fashion
Regular price
Sale price
€367,00
Unit price
per
Sale
Sold out
PRODUCT INFORMATION:
We present to you our Canadian Flag Leather Backpack for women, your stylish companion! We design this backpack for adventurous women and girls who love fashion and sports. Its soft leather makes it comfortable and practical for you to wear anywhere and it also helps you to look trendy and interesting.

Its medium size is perfect for both casual use and sports accessories. It offers plenty of space for all your daily essentials. We craft this with 100% waterproof material, which helps you protect your gear from unfavorable weather. Its pockets (including one for your cell phone) give you even more space and you'll never run out of storage options. Buy yourself a trendy backpack that keeps up with your dynamic lifestyle and enhances your personality!

Key Benefits:

Fashionable Patriotism: Show your love for Canada with the iconic flag design, making a stylish statement wherever you go.

Effortless Organization: Smartly designed pockets ensure your essentials are easily accessible, saving you time and hassle.

Classic Durability: Crafted from genuine leather, this backpack promises long-lasting quality, serving as both a fashion accessory and a functional companion.

Versatile Style: From daily commutes to weekend adventures, this backpack adapts to your lifestyle, adding a touch of elegance to any outfit.

Comfortable and Convenient: The adjustable straps ensure a comfortable fit, while the durable zipper closure keeps your belongings secure, making your journeys worry-free.
COMPARTMENTS:

It comes with a sophisticatedly placed zipper which you can find on one of its lateral sites it's very easy to reach for your stuff inside of the bag without taking it off your shoulder. !!!PLEASE NOTICE BEFORE ORDERING!!! which site you are wearing your handbag regularly and which hand you are mostly using. So you are sure you get the zipper sewn on the correct side to reach for your best comfort.

SPECS:

Dimension: 48 cm (18.9 in) high, 36 cm (14.1 in) wide at the bottom.
Vivid Waterproof Lining: The bag has a waterproof lining that perfectly complements its exterior.
Personalized Elegance: Make it uniquely yours with up to 10 letters embroidered on the inside pocket's edge.
Authenticity Guaranteed: Each bag comes with a Certificate Of Authenticity, handcrafted on exquisite paper and personally filled and stamped by Radka herself.
COLOR:
Red & White

NOTE:
ALL BAGS ARE HANDMADE IN CZECHIA of GENUINE LEATHER with ITALIAN QUALITY. Which proves the best resistance, elegance, and softness even after 4 years of hard usage. Privately tested.

OUR SEWING PROCESS:

Each Bag is individually sewn by our seamstresses that have more than 25 years of experience in working with leather. All our products are sewn very thoroughly with love and great attention to detail.
How to keep your stuff safe in this bag?
How to keep your stuff safe inside your bag while you are in a crowded place. We recommend you wear your bag on one of your shoulder tote bag styles and lean your hand on the zipper which makes it impossible for a thief to reach the inside of your bag.

After you leave the crowded place you easily put your bag on both shoulders which makes it comfortable to ride a bike back home.

HOW DOES IT WORK:

Select the placement of the main zipper and add personalization (if you want) to Add a listing to the basket, choose the payment method, proceed to checkout, and continue as a guest if you don't have an Etsy account. We accept payment through American Express, PayPal, and visa cards.

SHIPPING TIME:

Ordered bags will be produced completely new after placing an order with us.
This product is made especially for you as soon as you place an order, which is why it takes us a bit longer to deliver it to you.
The production time of a bag is about 2-3 weeks and is sent by DHL Germany. I hope it will make you as happy to wear it, as it made me design it!
Once your order ships we do provide a tracking number.

Please Note: the "ship by" date on your invoice is NOT equivalent to the actual "delivery" date.

- SHIP BY DATE: When your package leaves our studio.
- DELIVERY DATE: When your package arrives you.
REFUND POLICY:

We gladly accept cancellations. However, we don't accept exchanges and return. Feel free to contact us if you have any questions, and we will reply ASAP.

COLOR DISCLAIMER:

Your screen brightness, contrast, and saturation settings will affect the image viewed on your screen.

You can also wear this handbag like a backpack, it's easy to use and very comfortable, to get inside you only can open the zipper on the side, you don't need to take the handbag off from your shoulder. Thanks to the main zipper on the side to make content of the bag more protected and safe :)
Share
View full details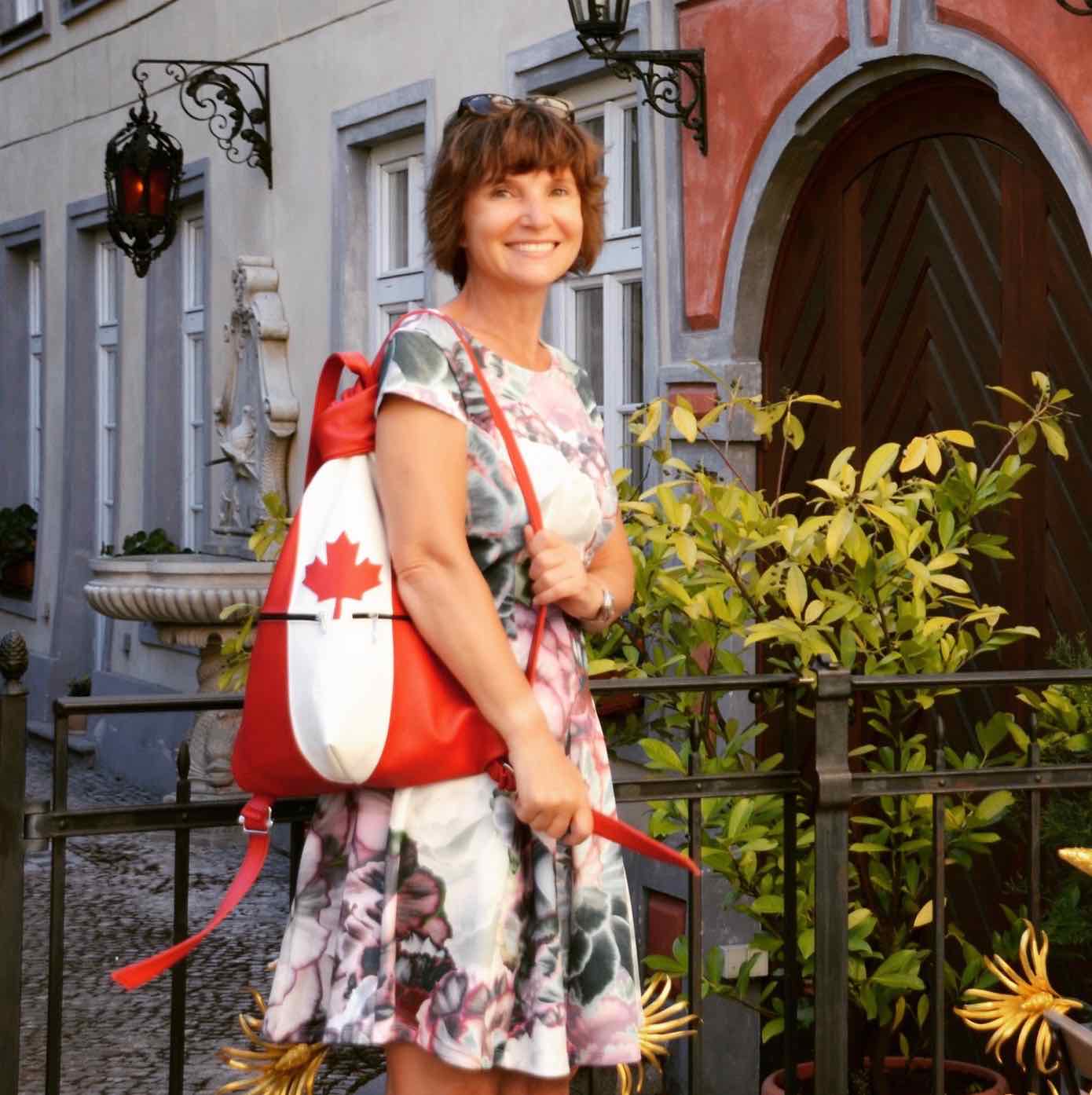 Handmade Leather Backpack
How long does it take to produce my ordered product?

Almost all my products are made to order. Ususally it takes about 4-6 weeks to produce your order.

Shipmnet takes between 2-3 days in Germany, 7 days in Europe, about 2-3 weeks worldwide.
What is the Bag made from?

All our products are made from genuine leather that I import myself from Italy and Germany.
How to clean up a leather bag?

You can use a mix of warm water and soap or dish soap. Or you can use professionelle products to clean up your leather bags.
Can I get a customized Backpack?

Yes, you can have a customized backpack. You can message me anytime and we can arrange a customization.
Explore my other products that will make your look perfect!
Match You Bags with Wallets, Belts or Laptop Bags and make your look professional with original design briefcases